Recognized Quality
CBEMED seeks to meet the needs and total satisfaction of its customers, ensuring full quality through technologies such as Lean Manufacturing with emphasis on continuous improvements in its products and services.

Diagnostic Accuracy
CBEMED inspects its products very accurately and daily IPEM / INMETRO technicians visit our individual measurement laboratory, evaluating all instruments.

Guaranteed Calibration
The entire product line is regulated in ANVISA and for certain items, also receive the approval of INMETRO. In the case of Sphygmomanometers, these are rigorously evaluated and approved by IPEM/INMETRO individually and receive the verification seal.

Certified Company
Leader in mandatory certifications for the health sector, the company has implemented the international standards ISO9001 and ISO13485, through the certifier NCC. It is also in compliance with B.P.F (Good Manufacturing Practices) which attests to its competence and quality by Anvisa, CE marking for the commercialization of products in Europe and approval of the Stethoscope by the U.S. health department, the FDA (Food and Drug Administration).

Strategic Location
Located in the interior of the state of São Paulo, in the city of Itupeva, 60 kilometers from the capital of São Paulo, near the main highways, airports and customs ports of the country, allowing dynamism, agility in the reception of raw materials, components and distribution of finished products throughout Brazil.

Quality of Life
CBEMED assumes total commitment to the well-being and quality of life of people, always seeking innovation for its consumers.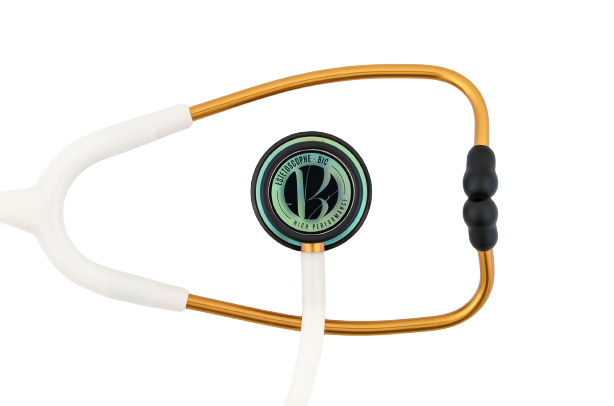 Stainless steel Double Adult Stethoscope
For a new release in 2020, CBEMED has chosen 4 new colors for The Stainless Double Eternity. With stainless steel rods and headphones that ensure perfect auscultation and easy disinfection, this stethoscope has a double head with diaphragms on both sides, for adult and pediatric use. Its spring is integrated into the PVC tube in "Y" and the olives are silicone, which provides a smooth sealing and better acoustic sealing.
5 years warranty.
Sign Up
Submit your request to receive quotes, information and news.